Kent Johnson – Chair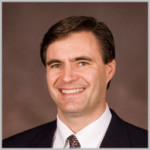 Kent Johnson graduated from University of Utah with a bachelor's degree in Engineering and Computer Science. He has over 30 years' experience in all aspects of Information Technology leading teams in delivering highly effective solutions and applications.  His experience includes several leading organizations including American Digital Systems, Fidelity and Franklin Covey.  Kent is currently serving as Director of Application Development at American Digital Systems and brings considerable insight into the Information Systems world to our Board.  Kent and his wife have 13 children, two with Masters Degrees, another two with Bachelors, two with associates, and several more currently pursuing higher learning degrees. Education is a big focus in his family, and he loves chess, biking, running half marathons, music, and enjoying time with his grandchildren.
David E. Kingston – Vice Chair
David Kingston is a licensed attorney practicing in Salt Lake City, Utah. He earned his law degree from the University of Idaho in 2002 where he was an editor on the Idaho Law Review. David is also a certified public accountant. Before law school he worked four years as an auditor for a public accounting firm in Salt Lake City. David graduated from the University of Utah with a bachelor of science in accounting in 1991. Afterwards while working part time as an internal auditor for a local retailer, he earned his master of science in professional accountancy from the University of Utah in 1994. While studying for the CPA exam,he worked for Zion's Bancorp as an information systems auditor. David enjoys spending time with his family, gardening, traveling, hiking and playing softball.
Grace Mitchell – Treasurer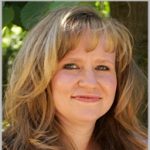 Grace Mitchell is a licensed certified public accountant and has been in the accounting industry for over 25 years. She graduated from the University of Utah with a Bachelors in Science of Accounting and later with a Masters in Business Administration. Grace owns her own accounting firm, which specializes in tax consulting, auditing, and accounting. She has been involved in accounting for non-profit organizations, organizing fundraisers, and is a founding member of Vanguard Academy. She is a devoted mother and actively involved in her children's education. Grace has a passion for music and is an accomplished violinist. She participated for many years in "Music From the Heart Children's Orchestra", a non-profit organization devoted to teaching underprivileged kids to read music and play instruments. Grace also enjoys outdoor activities, swimming, and spending time with her family.
Kimly C. Mangum – Board Member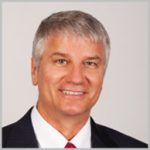 Kimly C Mangum graduated from the University of Utah with a Bachelors of Science in Civil Engineering in 1981 and a Maters of Architecture in 1991. He is a genuine STEAM professional. Creativity, problem solving and project completion are his professional passions. He has had his own engineering and architecture consulting firm for the last 26 years. Has been privilege to have worked on a wide variety of projects from Structural Engineer on the Energy Solutions Arena (Delta Center), Systems Engineer for the Solid Rocket Booster redesign for NASA's Space Shuttle, Architect of the local Kahdeeja Islamic Mosque, and Project Manager on $16M pilot plant at Kennecott Utah Copper Mine. Kim is the father of six children and seven grandchildren and enjoys spending time with them, hiking, traveling, eating or just relaxing. He is a Founding Board Member of Vanguard Academy and excited about continuing efforts to make each student a success.
Dr. Darren Jenkins – Board Member
Dr. Darren Jenkins is currently a physician and owner of Health First Family Medicine & Pediatrics in West Jordan, which has been serving the local communities health needs since 2010.  Dr. Darren Jenkins attended Medical School at ATSU Kirksville College of Osteopathic Medicine. He completed a Family Practice Residency at Kingman Regional Medical Center in Arizona and is board certified in Family Medicine. Dr. Jenkins was born and raised in Utah and attended the University of Utah where he earned two bachelor degrees in Medicinal Chemistry and Medical Technology.  Prior to medical school he worked for two years at Jordan Valley Hospital Laboratory as a Medical Technologist.  He also marketed 3D computer animation software of human anatomy while working at Virtual Anatomy for five years.  Dr. Darren Jenkins has contributed to the development of Vanguard Academy from its inception and has looked forward to sending his children to Vanguard for a superior education. Family is an important part of Dr. Jenkins' life and he spends most of his free time with his kids , helping them with homework, exercising, coaching sports,playing  softball, biking, and other outdoor activities.
Eric Freeman – Board Member
gro.retrahcdraugnavnull@nameerf.cire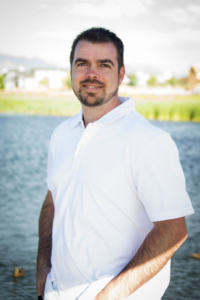 Eric Freeman graduated from the University of Utah in 2006 with his Bachelor of Science degree in Electrical Engineering. He has worked in STEM fields in the semiconductor and defense industries for the past 15 years. He has been involved in engineering and technology projects that have brought him to countries around the world. He is able to bring a diverse engineering perspective to the Vanguard board.
Scott Kingston – Board Member
gro.retrahcdraugnavnull@notsgnik.ttocs
Stephanie Evans – Board Secretary
gro.retrahcdraugnavnull@snave.einahpets
Board Minutes
Other approved Board Minutes are available here or upon request. Please submit a request to gro.retrahcdraugnavnull@ofni or in person at the school.