Vanguard Academy's mission is to empower our students to excel in college and careers
with exceptional math, science, and leadership skills, inspired by music and a passion for learning.
---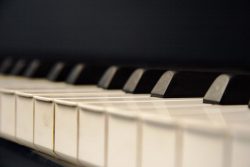 To prepare students for success in college our curricular program will focus heavily on Science, Technology, Engineering, and Math, essentially a STEM program of study. However, Vanguard's founders could not ignore the tremendous amount of research showing that a strong arts program, especially the musical arts, accentuates a STEM program, and the addition of the arts launched our STEM focus into a STEAM (Science, Technology, Engineering, Arts, and Math) curricular program.
The idea for Vanguard Academy began with concerned parents in a Parent Teacher Organization who had challenges finding a secondary school to fit the academic needs of their children seeking to excel in STEM fields.   Vanguard Academy board members believe that a large majority of students in traditional public schools graduate high school without the leadership and teamwork skills necessary in order to be successful in college and future careers.
Vanguard Academy's founders envision a school with a primary focus on academics, especially in the STEM areas, and a school culture that prepares students for college. This vision includes establishing strong leadership skills in students through interdisciplinary teaching and project-based learning. Students will apply the concepts they are learning across disciplines and gain leadership skills by solving real-world problems in teams.